Christina's Path from Debt to Financial Peace: #InvestingTruths
Written by The Inspired Investor Team | Published on May 12, 2021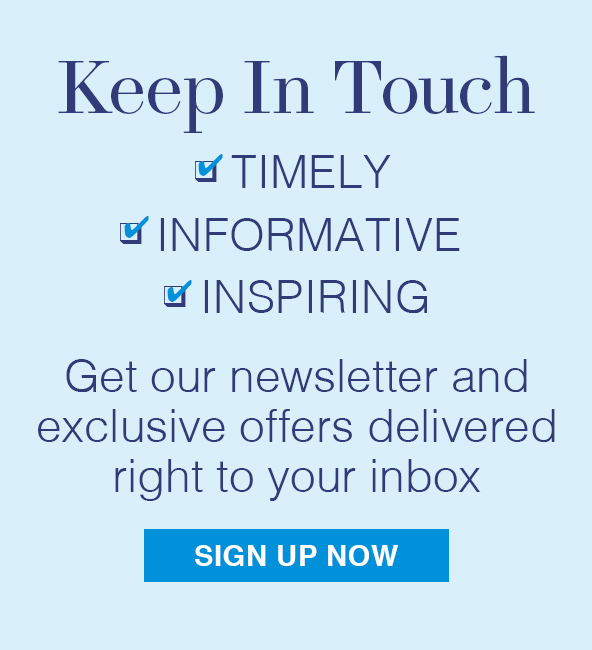 Thank You!
You have been successfully subscribed to receive more Inspired Investor articles from RBC Direct Investing.
Your Subscription Failed
Your subscription to Inspired Investor has failed. Please try again at a later time.
"I didn't know anything about money at all," says 34-year-old Christina1, who graduated from pharmacy school in 2014, but had never taken a personal finance course. "I still think that's so wild – to not have any financial skills when you get out of school as an adult, especially going into a professional career," says the Toronto-based pharmacist.
As a fresh grad, Christina noticed a lot of chatter about investing among her new work colleagues. "Everybody was talking about getting an RRSP," she recalls, and though Christina didn't know much about RRSPs, she opened one at a bank branch and bought some mutual funds. "I was very risk averse and had a balanced portfolio. But I didn't really know what that was. I just knew that I should be doing it," she says.
In 2017, encouraged again by workplace conversations, Christina made the switch to self-directed investing, opening a TFSA. Since then, she's gained a lot of knowledge, clarity and confidence – in and out of her portfolio. Here she shares a bit about her journey.
Getting started:
"OK, I can do this. I get it," Christina recalls thinking after doing a bit of trading in her practice account, having opened it to "just play around." She says investing always seemed more complicated and sophisticated than it turned out to be. "I can see a lot of fear, reservation and uncertainty around it when you're trading for the first time. For me, the first step was to have a certain amount I was willing to put in for that first trade and just go for it."
Finding her fit:
The deeper Christina immersed herself into the world of finance and investing, the more she understood what best suited her needs. "I ended up moving money out of my mutual funds and into stocks and ETFs," she says. "When I started understanding where my risk level was and what my growth potential was, I realized that I have time on my side and could accept a little bit more risk to potentially gain a little more growth."
Getting informed also helped Christina when she decided to take a hiatus from investing so that she could focus all of her resources into "aggressively" paying off student debt. "The great thing about the investments that I chose was that they continued to grow on their own without any additional contributions," she says. More recently, with her debt paid off, Christina is ramping her investing back up. "I feel like I have to re-learn a lot of things and get back into it," she says, "but I have a lot more freedom to spend time learning as much as I can about it, because I'm out of that debt phase."
"I realized it's not as scary as it's often made out to be."
Playing to her strengths:
Reflecting back on her investing journey so far, Christina says, "I realized it's not as scary as it's often made out to be." She's learned a lot, and she plays to her strengths when she can. For example, when a stock appears to be popular, Christina says it can be difficult to discern the reasons behind "the hype"; that's why, she often looks into investments where she has some prior knowledge to build decisions on. "Pharmaceuticals, for instance, is something I understand," she says, "so if someone talks about a new medication that a company is working on, then I research the clinical trials, the data and any announcements that may be coming up." If Christina feels the new treatment shows promise, she may choose to invest in that particular company.
Expanding horizons:
Though Christina would give herself a zero on the confidence scale when she first began investing, today she rates herself a five or six out of 10. "I've learned so much," says Christina. "I think finances and behaviour – even things like self-worth and self-confidence – are so tightly woven together." By getting out of debt, budgeting and getting into investing, she says she's gained a lot of confidence, which she has seen snowball into other areas of her life.
What it all means:
What does investing and financial peace mean to Christina? "My money finally being my own, so I don't owe anybody else anything." She is building an emergency fund, and aims to become a homeowner, in an effort to build a secure foundation for herself financially. In the long-term, like many investors, she is working toward financial freedom. "To me, that means having no fear or stress around money," she says.
View Legal Disclaimer
RBC Direct Investing Inc. and Royal Bank of Canada are separate corporate entities which are affiliated. RBC Direct Investing Inc. is a wholly owned subsidiary of Royal Bank of Canada and is a Member of the Investment Industry Regulatory Organization of Canada and the Canadian Investor Protection Fund. Royal Bank of Canada and certain of its issuers are related to RBC Direct Investing Inc. RBC Direct Investing Inc. does not provide investment advice or recommendations regarding the purchase or sale of any securities. Investors are responsible for their own investment decisions. RBC Direct Investing is a business name used by RBC Direct Investing Inc. ® / ™ Trademark(s) of Royal Bank of Canada. RBC and Royal Bank are registered trademarks of Royal Bank of Canada. Used under licence.
© Royal Bank of Canada 2021.
1 This RBC Direct Investing client has been compensated for sharing her story.
The views and opinions expressed in this publication are for your general interest and do not necessarily reflect the views and opinions of RBC Direct Investing. Furthermore, the products, services and securities referred to in this publication are only available in Canada and other jurisdictions where they may be legally offered for sale. If you are not currently resident of Canada, you should not access the information available on the RBC Direct Investing website.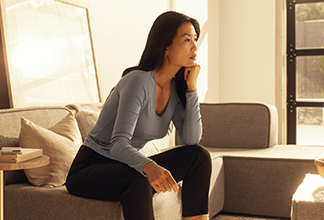 A Morningstar editorial.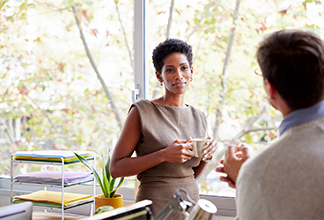 Asking for a raise in times like these may seem like a tough proposition, but you have more going for you than you think.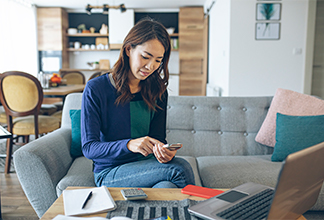 A Morningstar editorial.