8 Essential Direct Investing Self-Serve Tools, Tips and Resources
Written by The Content Team | Published on March 19, 2020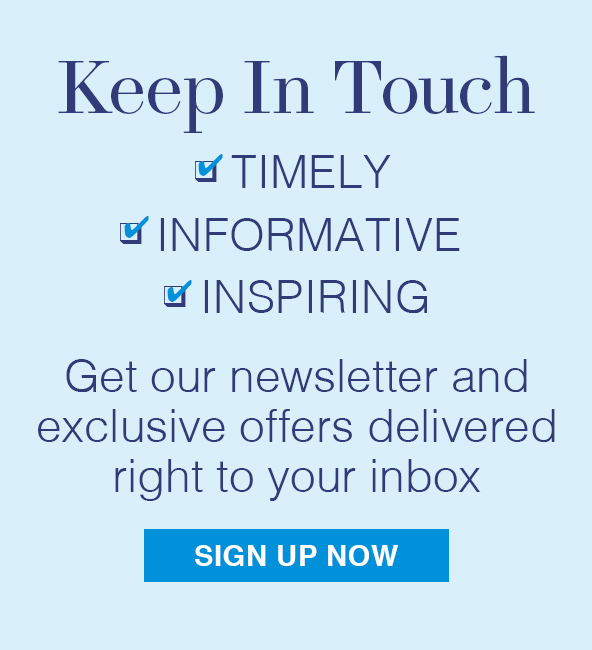 Thank You!
You have been successfully subscribed to receive more Inspired Investor articles from RBC Direct Investing.
Your Subscription Failed
Your subscription to Inspired Investor has failed. Please try again at a later time.
The last few years have changed how many of us are working and living, which has made digital technologies even more relevant as we look for ways to meet our day-to-day needs most effectively.
To help ensure that you've got the most essential self-serve tools at your fingertips to meet your investing needs as quickly as possible, we've put together some of our best online resources and tips to address the questions our service representatives get asked most often.
While some tools and site references are specific to our clients, most articles are accessible to all.
Before we get into specific questions, we want to share one of our favourite features: the SEARCH function. In the top-right corner of each page when you are signed into your account, you'll see a "search for symbol or keyword" prompt. Not only can you type in the name or symbol of a security you're searching for, but you can also use keywords to find hundreds of useful articles.
Now for our FAQs:
1) How Do I Know if My Account Has Been Opened?
As soon as your account is opened, you'll receive an email from us. Typically, it takes around 24 hours to open your account. While you're waiting, check out our Guide to Getting Started.
2) How Do I Place a Trade?
The fastest way to place a trade is online or through the RBC Mobile1 banking app. Your go-to resources online can be found under "Place an Order," where you can choose the type of trade you want to place. On mobile, you can select "Trade." Here's a step-by-step video that will walk you through how to buy and sell a stock or exchange-traded fund.
3) How Do I Access or Transfer Funds?
Cash transfers, contributions, withdrawals and foreign-exchange transactions can all be done online – including in-kind transfers. On the secure site, you can find the resources you'll need under "My Portfolio." For a quick how-to overview, check out How to Fund Your Account or find out more in Transfers, Foreign Exchange and Contributions FAQs.
4) How Do I Check My Order Status?
The best way to check the status of your orders is online or through the mobile app. You can view your order status through "Check My Orders" under "My Portfolio" online, or under "Order Status" on mobile. One tip: always check the status of your previous orders before placing a new order or modifying/cancelling an existing one.
5) I Still Need Tax Documents. How Can I Get Them?
You can access tax documents issued by RBC electronically when you sign up for eDocuments. Once signed up, which you can do through "View & Manage Documents" under "My Portfolio," you can view and download your personal tax documents right away. Plus, you'll have access to an archive of tax slips starting with your 2018 documents. Find out more about eDocuments in Sign Up for Secure Online Access to Your Tax Documents Issued by RBC or visit the Investment and Tax Season Centre for key dates and other information.
6) How Do I Find and/or Submit Forms?
Many account forms and agreements – also found under "My Portfolio" – can be filled out and submitted online. For those that can't be accepted online, we encourage you to mail them to:
RBC Direct Investing Inc. Royal Bank Plaza
200 Bay Street, North Tower
P.O. Box 75
Toronto, Ontario M5J 2Z5
7) How Do I Confirm My Beneficiary Information?
You can verify your beneficiary designations online through "View & Designate Beneficiaries" under "My Portfolio." You'll also find links to the relevant forms for any account on which you haven't named a beneficiary. You can find out more about your beneficiary choices in Naming a Beneficiary: Choices for Your Account Type.
8) How Can I Learn More About the Online Site?
There is a full series of how-to videos that can help you learn to navigate the online site, put money into your account, read a stock quote, transfer assets and more. You can start with Getting to Know the RBC Direct Investing Site, and you'll find the full library of how-to videos here.
Check out RBC Direct Investing Site Information & Do-It-Yourself Tips for more helpful resources.
View Legal Disclaimer
RBC Direct Investing Inc. and Royal Bank of Canada are separate corporate entities which are affiliated. RBC Direct Investing Inc. is a wholly owned subsidiary of Royal Bank of Canada and is a Member of the Investment Industry Regulatory Organization of Canada and the Canadian Investor Protection Fund. Royal Bank of Canada and certain of its issuers are related to RBC Direct Investing Inc. RBC Direct Investing Inc. does not provide investment advice or recommendations regarding the purchase or sale of any securities. Investors are responsible for their own investment decisions. RBC Direct Investing is a business name used by RBC Direct Investing Inc. ® / ™ Trademark(s) of Royal Bank of Canada. RBC and Royal Bank are registered trademarks of Royal Bank of Canada. Used under licence. © Royal Bank of Canada 2020. All rights reserved.
1RBC Mobile is operated by Royal Bank of Canada, RBC Direct Investing Inc. and RBC Dominion Securities Inc.
The views and opinions expressed in this publication are for your general interest and do not necessarily reflect the views and opinions of RBC Direct Investing. Furthermore, the products, services and securities referred to in this publication are only available in Canada and other jurisdictions where they may be legally offered for sale. If you are not currently resident of Canada, you should not access the information available on the RBC Direct Investing website.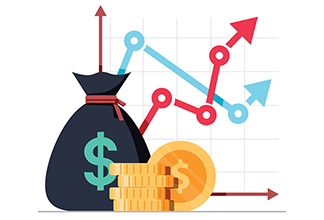 What you need to know when buying bonds.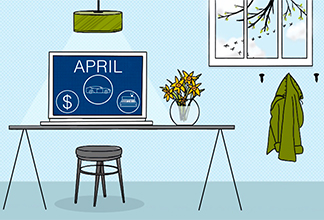 Here's what RBC Direct Investing clients traded and added to watchlists in April.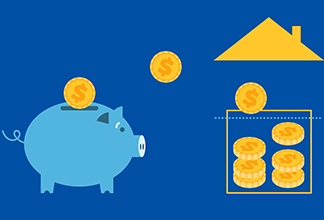 Five things you should know about the FHSA.