Navigators: A Better Tool to Help You Find Investments
Written by Inspired Investor Team | Published on December 7, 2020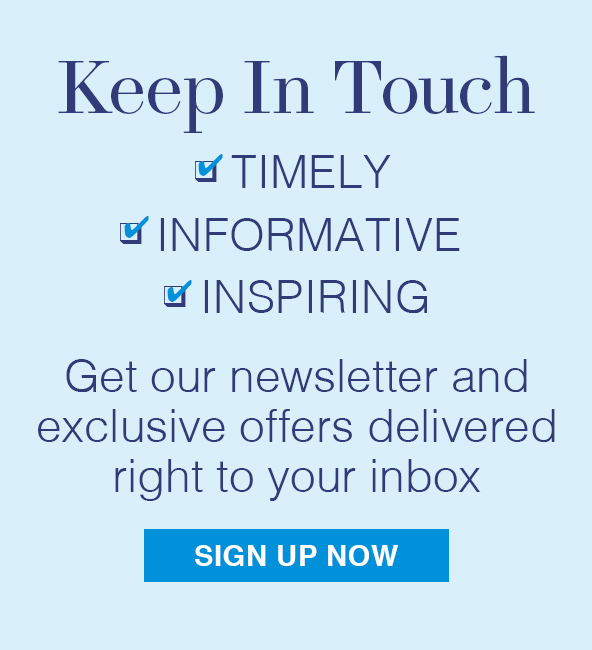 Thank You!
You have been successfully subscribed to receive more Inspired Investor articles from RBC Direct Investing.
Your Subscription Failed
Your subscription to Inspired Investor has failed. Please try again at a later time.
Welcome to our December edition of Navigators. Each month, we let you in on what's happening at RBC Direct Investing, including updates, new features and tips to get the most out of your investing. Plus, we'll give you a sneak peek of what's to come in the weeks ahead.
Latest Highlights…
Researching Stocks is Faster (and easier!)
With thousands of investment ideas out there, how do you even start to narrow down your choices? The upgraded stock screener, launched recently, can point you in the right direction. Similar to an online shopping experience, you can enter specific criteria that matter to you (think market capitalization, industries, beta or dividend yield), and you'll end up with a filtered list of ideas. From that list, you can check out stock quotes, find historical performance figures, research fundamentals and even place a trade. You can also save your filtered results as a watchlist. Plus, if you're looking for a simpler approach, you'll find predefined screeners that have done the filtering work for you. Stock screeners can be found under Research on the Direct Investing site – and stay tuned for a similar update for ETFs soon.
Online Account Opening Now Easier
Psst…tell a friend! Non-RBC clients can now open an investing account fully online.
A new click-to-sign solution means non-RBC clients can now easily open a Tax-Free Savings Account (TFSA), Registered Retirement Savings Plan (RRSP) or individual investment account at RBC Direct Investing without ever leaving home. The fully digital process means no more paperwork, documents or branch visits to get up and running with a new account. "We're excited to take the lead as the first of the bank-owned online brokerages in Canada to introduce a fully digital end-to-end account open experience for online investors who are new-to-bank clients," says John Bai, President & CEO, RBC Direct Investing. The account opening process can be started at rbcdirectinvesting.com
Coming soon…
No More Waiting for the Mail...RRIF Details Moving Online
Your 2021 RRIF scheduled payments will be online in early January.
Registered Retirement Income Fund (RRIF) account holders at RBC Direct Investing are soon going to have a convenient way of viewing RRIF scheduled payment details online. The best part? Starting in 2021, your RRIF information will be available in the first few days of the year, which means no more calling or waiting for an annual letter to come in the mail! It's one more way of putting you in control of your investment decisions. Watch for more details coming soon.
Analyzing Your Portfolio is About to Get Simpler
A refreshed analyzer tool is launching soon.
The existing Analyze & Rebalance tool used to check your portfolio allocations is getting a refresh later this month. The newly named Portfolio Analyzer tool will give you a simplified way to see your portfolio mix at a glance and to analyze the components of your portfolio. Plus, you'll no longer need to set a goal in order to use the analyze feature. Watch for it under My Portfolio.
New Ways to View Orders on Mobile
We heard you…new order status filters on mobile.
You're getting new ways to filter your orders in the RBC Direct Investing mobile experience. You'll be able to sort your orders for stocks, ETFs, mutual funds and options by newest or oldest first, or you might choose to filter by open and pending, expired or rejected. The new features will be added automatically…keep an eye out in your app. (The RBC Direct Investing mobile experience is available through the RBC Mobile¹ app.)
In case you missed it…
Transfer money without logging in to RBC Direct Investing.
If you already bank with RBC, you no longer have to be logged in to your Direct Investing account to fund it. You can now use the same login you use for banking to seamlessly transfer funds. The feature is called "Transfer to Direct Investing or InvestEase" and can be found under the online banking Pay Bills and Transfer Funds page.
Site navigation tip:
Get your documents faster.
To receive account statements, tax documents, trade confirmations and required offering documents electronically, head to My Portfolio, select View & Manage Documents, then click the Manage Documents tab and look for the Change Document Option column to make your selections. Find out more in What Documents Can I Get Electronically?
Top read this month: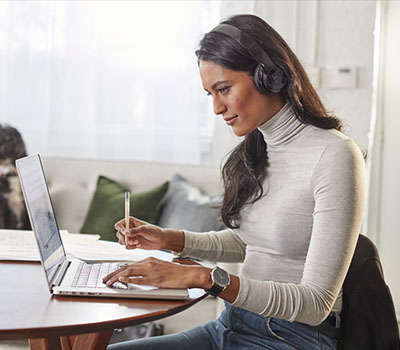 Stay tuned for our next monthly update. Find last month's edition here.
View Legal Disclaimer
RBC Direct Investing Inc. and Royal Bank of Canada are separate corporate entities which are affiliated. RBC Direct Investing Inc. is a wholly owned subsidiary of Royal Bank of Canada and is a Member of the Investment Industry Regulatory Organization of Canada and the Canadian Investor Protection Fund. Royal Bank of Canada and certain of its issuers are related to RBC Direct Investing Inc. RBC Direct Investing Inc. does not provide investment advice or recommendations regarding the purchase or sale of any securities. Investors are responsible for their own investment decisions. RBC Direct Investing is a business name used by RBC Direct Investing Inc. ® / ™ Trademark(s) of Royal Bank of Canada. RBC and Royal Bank are registered trademarks of Royal Bank of Canada. Used under licence.
© Royal Bank of Canada 2020.
1 RBC Mobile is operated by Royal Bank of Canada, RBC Direct Investing Inc. and RBC Dominion Securities Inc.
The views and opinions expressed in this publication are for your general interest and do not necessarily reflect the views and opinions of RBC Direct Investing. Furthermore, the products, services and securities referred to in this publication are only available in Canada and other jurisdictions where they may be legally offered for sale. If you are not currently resident of Canada, you should not access the information available on the RBC Direct Investing website.
EXPLORE MORE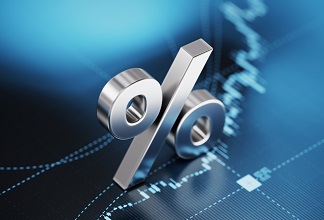 The 25-basis-point interest rate increase is expected to mark the end of this hiking cycle.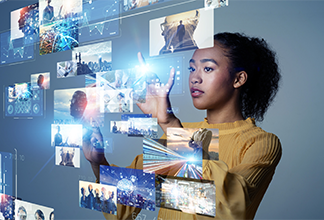 A recent report highlights key themes that will present challenges and opportunities for the economy in 2023.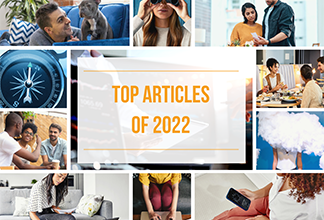 Taking a look back at a year defined by uncertainty — and forward to an exciting new year of innovation.