How Soil Carbon Can Become Canadian Farmers' Next Cash Crop
Written by RBC Economics | Published on March 9, 2023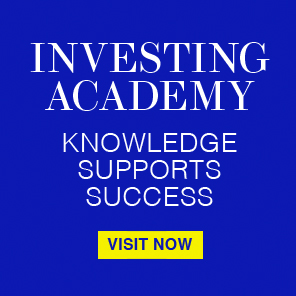 Thank You!
You have been successfully subscribed to receive more Inspired Investor articles from RBC Direct Investing.
Your Subscription Failed
Your subscription to Inspired Investor has failed. Please try again at a later time.
In collaboration with BCG Centre for Canada's Future and Arrell Food Institute at the University of Guelph, a version of this report was first published by RBC Economics and Thought Leadership on Feb. 27, 2023 under the title "Fertile Ground: How Soil Carbon Can Be a Cash Crop for the Climate Age."
For generations, Canadian farmers have been financially rewarded for the food they produce. The more bushels of wheat a farmer grows — and the greater price that commodity fetches on markets — the larger the return will be.
Yet by embracing sustainable practices, farmers also hold unparalleled power to cut emissions, and to improve air and water quality, soil health and biodiversity.
Canadian farmers manage one of the world's largest inventories of agricultural land. This soil could sequester between 35MT and 38MT of annual GHG emissions — cutting about 25 per cent of potential 2050 emissions, according to our estimates. By using sustainable practices, farmers can unlock this potential, earn money and protect water, land and air.
But challenges remain. Certain farming practices have halved the amount of carbon stored annually in agriculture soil over the last two decades. Sustainable farming also requires higher upfront costs. And to reward it, we'll need more reliable measurement, reporting and verification systems (MRVs).
Here, we examine three financial instruments that could boost carbon storage in soil and create other benefits. These instruments include carbon offsets, carbon insets and government funding. All of these tools are currently operating at varying scales. However, their potential to make an immediate impact on sustainable farming ranges.
Insetting is currently the most effective mechanism to incentivize farmers to adopt new practices. Though broad consumer demand for sustainable food has yet to develop, agri-food companies have displayed a willingness to pay more for sustainable inputs as part of strategy to reduce emissions in their own supply chains.
Government support will also be critical in the early days of this transition. Yet, as it stands, Canadian government funding is lagging that of its global peers. This discrepancy could put Canadian farmers at a disadvantage as sustainable and reliant food systems become more important in the global marketplace. In all cases, reliable measurement, reporting and verification systems (MRVs) are key. Offsets are particularly reliant on MRV trials to build a foundation of market integrity and trust. Developing these systems will take time.
What are carbon offsets?
Tradeable credits, each representing one ton of carbon emissions. Buying one negates or "offsets" one ton of emissions that a company or individual releases into the atmosphere.
Such projects can reduce or remove GHG emissions (for example, through direct air capture, reforestation or sustainable agricultural practices). Once the projects are validated, credits are issued and then verified by a third-party auditor. Organizations or individuals can purchase external credits to offset their emissions.
What is insetting?
This involves organizations directly avoiding or reducing GHG emissions in their own supply chains. Insetting programs enable companies to shrink their carbon footprints, demonstrate their sustainability commitments and future-proof their businesses against more stringent emissions regulations. The higher price they pay for sustainable goods can compensate farmers for costs and yield losses stemming from the transition to more sustainable practices.
Government funding
Government funding can support farmers who are conserving, sustainably managing and restoring agricultural ecosystems. $0.6B to $1.5B in additional agricultural climate initiative funding is needed in Canada to match U.S. and EU levels. Without competitive funding, Canadian farmers could be at a competitive disadvantage.
Beyond the size of funding, there is an opportunity to improve access and delivery of support, to include broader sustainability initiatives and to improve data on program impact.
Read the full report and more from The Next Green Revolution Project by RBC Economics and Thought Leadership at thoughtleadership.rbc.com.
View Legal Disclaimer
RBC Direct Investing Inc. and Royal Bank of Canada are separate corporate entities which are affiliated. RBC Direct Investing Inc. is a wholly owned subsidiary of Royal Bank of Canada and is a Member of the Investment Industry Regulatory Organization of Canada and the Canadian Investor Protection Fund. Royal Bank of Canada and certain of its issuers are related to RBC Direct Investing Inc. RBC Direct Investing Inc. does not provide investment advice or recommendations regarding the purchase or sale of any securities. Investors are responsible for their own investment decisions. RBC Direct Investing is a business name used by RBC Direct Investing Inc. ® / ™ Trademark(s) of Royal Bank of Canada. RBC and Royal Bank are registered trademarks of Royal Bank of Canada. Used under licence.
© Royal Bank of Canada 2023.
Any information, opinions or views provided in this document, including hyperlinks to the RBC Direct Investing Inc. website or the websites of its affiliates or third parties, are for your general information only, and are not intended to provide legal, investment, financial, accounting, tax or other professional advice. While information presented is believed to be factual and current, its accuracy is not guaranteed and it should not be regarded as a complete analysis of the subjects discussed. All expressions of opinion reflect the judgment of the author(s) as of the date of publication and are subject to change. No endorsement of any third parties or their advice, opinions, information, products or services is expressly given or implied by RBC Direct Investing Inc. or its affiliates. You should consult with your advisor before taking any action based upon the information contained in this document.
Furthermore, the products, services and securities referred to in this publication are only available in Canada and other jurisdictions where they may be legally offered for sale. If you are not currently a resident of Canada, you should not access the information available on the RBC Direct Investing Inc. website.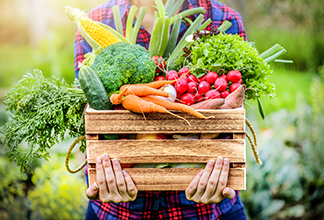 Top takeaways from a discussion about the climate challenges and solutions that can be found in farming.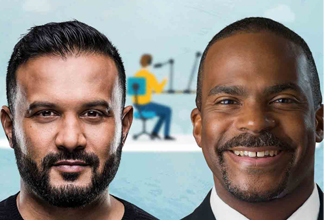 Key takeaways from a conversation on Black representation in a recent episode of Disruptors, an RBC podcast.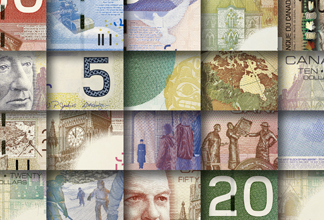 The Bank of Canada has narrowed down the face of the next $5 bill to eight notable people.