Retail Report: A Look at Innovation in Fashion and Sustainability
Written by Rita Silvan | Published on April 29, 2021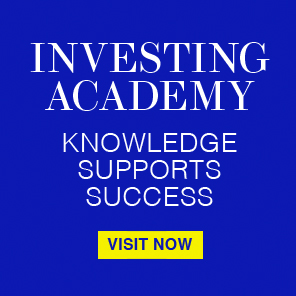 Thank You!
You have been successfully subscribed to receive more Inspired Investor articles from RBC Direct Investing.
Your Subscription Failed
Your subscription to Inspired Investor has failed. Please try again at a later time.
The pandemic may have done wonders for purveyors of puzzles, puppies and frozen pizza, but it's been no friend to fashion. Stay-at-home orders have reacquainted everyone with the comforts of casual dressing (goodbye power suit, hello track suit).
With stores shuttered and office buildings under lockdown, 2020 was the worst year in fashion retail. According to Statista, clothing store sales in Canada dropped a whopping 52 per cent in March and 86.6 per cent in April, year over year, ending down 31.8 per cent for the year to December 2020.
But, you can't keep a good fashion brand down, especially not the leaders of the bunch. Covid-19 has challenged the industry to stay relevant to the post-pandemic consumer. In this two-part series, we look at key trends that are reshaping fashion. In this article: sartorial sustainability.
Brands have a keen interest in attracting the next generation of consumers, who are expected to drive sales growth. According to a study by Bain & Company, the younger shopper places importance on sustainability, environmental issues, and diversity and inclusion, and seeks brands that are in alignment with personal values. It's no surprise, then, that Ralph Lauren has recently launched "The Lauren Look," a subscription rental service based on the moderately priced Ralph Lauren brand. For a monthly fee of US$125, members receive four items from a personally curated digital "closet." If they wish to keep any items, they pay a reduced members' price. Box exchanges are unlimited, and shipping is free. Once the items have reached their "rentability" limit, the company donates them to charity.
The initiative could be a loss leader for the company, but beneficial for exposing the brand to customers, including the less affluent younger consumer. At the same time, the company gains valuable market research about shopping habits and style preferences. Of course, like other clothing rental subscription services such as Rent the Runway and Dresst, among others, the initiative supports sustainability by keeping clothes in circulation longer.
Another variation of the circular economy (which aims to eliminate waste) is the boom in fashion resale. Reselling is gaining momentum, particularly at the luxury level, where quality items last longer. Boston Consulting Group pegs the worth of the second-hand market at up to US$40 billion, with a compound annual growth rate between 15 and 20 per cent over the next five years. Increasingly, consumers are filling their closets with both resale and ready-to-wear, mixing and matching. In fact, a survey conducted by ThredUp in early 2020 found that among 3,500 American women, second-hand fashion is where they planned to increase spending the most over the following year.
Global luxury brands are joining the party. Kering, owner of Yves Saint Laurent, Gucci and Alexander McQueen, recently invested in reseller Vestiaire Collective, one of the largest digital resellers – it posts 140,000 new items weekly. To combat the rise of counterfeit goods, Vestiaire Collective has partnered with luxury brands themselves on Brand Approved, a program that ensures product authenticity.
Partnering with resellers allows luxury brands to engage in brand building, client acquisition and market intelligence (it can also be a form of virtue signalling to show "wokeness" with a focus on sustainability). This is a useful tactic because, of late, the fashion industry has come under fire for exploitive labour practices, environmental degradation and general wastefulness, such as the habit of burning unsold merchandise.
Other brands, such as Chanel are bringing sustainable practices in-house. Burberry launched ReBurberry Edit, a collection made from sustainable materials; Prada created Re-Nylon bags with recycled nylon yarn and launched a vintage collection called Upcycled by Miu Miu; Gucci uses Re.Verso fabrics, regenerated from textile waste; and Chloé has announced it will stop using "virgin materials" by 2022.
Beyond a new hyper-focus on sustainability, what other tricks does the fashion industry (and retail in general) have up its sleeve in response to our pandemic-era reality? Keep an eye out for part two of this report, coming soon.
View Legal Disclaimer
RBC Direct Investing Inc. and Royal Bank of Canada are separate corporate entities which are affiliated. RBC Direct Investing Inc. is a wholly owned subsidiary of Royal Bank of Canada and is a Member of the Investment Industry Regulatory Organization of Canada and the Canadian Investor Protection Fund. Royal Bank of Canada and certain of its issuers are related to RBC Direct Investing Inc. RBC Direct Investing Inc. does not provide investment advice or recommendations regarding the purchase or sale of any securities. Investors are responsible for their own investment decisions. RBC Direct Investing is a business name used by RBC Direct Investing Inc. ® / ™ Trademark(s) of Royal Bank of Canada. RBC and Royal Bank are registered trademarks of Royal Bank of Canada. Used under licence. © Royal Bank of Canada 2023.
Any information, opinions or views provided in this document, including hyperlinks to the RBC Direct Investing Inc. website or the websites of its affiliates or third parties, are for your general information only, and are not intended to provide legal, investment, financial, accounting, tax or other professional advice. While information presented is believed to be factual and current, its accuracy is not guaranteed and it should not be regarded as a complete analysis of the subjects discussed. All expressions of opinion reflect the judgment of the author(s) as of the date of publication and are subject to change. No endorsement of any third parties or their advice, opinions, information, products or services is expressly given or implied by RBC Direct Investing Inc. or its affiliates. You should consult with your advisor before taking any action based upon the information contained in this document.
Furthermore, the products, services and securities referred to in this publication are only available in Canada and other jurisdictions where they may be legally offered for sale. If you are not currently a resident of Canada, you should not access the information available on the RBC Direct Investing Inc. website.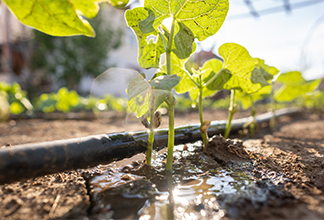 Sustainable practices may mean untapped profits for Canadian farmers, says RBC Economics and Thought Leadership.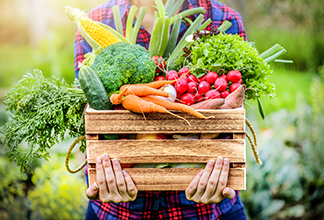 Top takeaways from a discussion about the climate challenges and solutions that can be found in farming.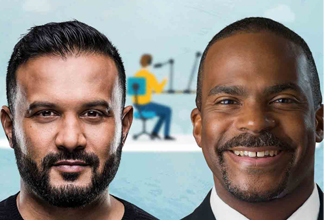 Key takeaways from a conversation on Black representation in a recent episode of Disruptors, an RBC podcast.