Bicycle Revolution: What's in Store for Cycling?
Written by Peter Nowak | Published on August 26, 2020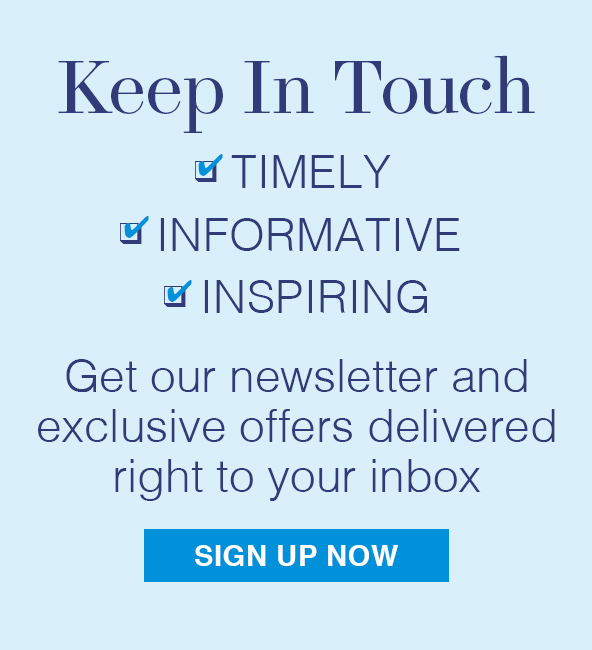 Thank You!
You have been successfully subscribed to receive more Inspired Investor articles from RBC Direct Investing.
Your Subscription Failed
Your subscription to Inspired Investor has failed. Please try again at a later time.
For some sectors, industries and products, COVID-19 has spelled opportunity. Case in point: cycling.
As the pandemic quickly curbed usual traffic patterns across Canada, many cities moved to expand their cycling infrastructure with dedicated bicycle lanes and temporary road closures to help with physical distancing and physical activity. Bike repair shops were deemed essential services in many areas across the country, and there were many reports of bicycle sales skyrocketing as the weather improved.
If the trend continues in a post-pandemic world, which isn't guaranteed by any means, it could bode well for the findings of Deloitte's most recent predictions report, which found that cycling is set for big growth in 2020 and beyond thanks in large part to new technology.
The world will see tens of billions of additional bicycle trips per year between 2019 and 2022, the professional services company says in the latest edition of its annual Technology, Media and Telecommunications Predictions report, released at the end of 2019 – just a few short months before the pandemic was in full effect in North America.
Those billions of rides will represent a doubling of the number of regular users in many major cities where biking as a form of commuting isn't yet common.
Deloitte originally predicted a 1-percentage-point rise in the proportion of people who bike to work during the three years from 2019 to 2022, although the pandemic has led it to revise that slightly. While its predictions for 2022 remain unchanged, it expects a "significant decrease" in 2020 overall as result of individuals working from home and lockdowns – which has led to declines in all types of commuting.
Still, that size of increase would be significant.
"The progression from one percent to two percent may seem unimpressive at first glance, but given the low bases the difference will be marked," the report says. "Tens of billions of additional bicycle rides per year means fewer car trips and lower emissions, with spillover benefits for traffic congestion and urban air quality." All things, of course, that have been garnering more attention due to the overall effects of the pandemic on local and global travel.
Deloitte says the projected growth will be driven by a diverse array of technological innovations, including analytics, product and application design, wireless connectivity, digital urban planning tools and 3D-printed parts. The different technologies will make cycling safer, faster, more convenient and easier to track and measure, the report says.
Better and cheaper electric bikes (e-bikes) – like a regular bike but with electric components – are especially expected to fuel the trend. E-bikes themselves are actually quite old. (The electric-powered bicycle was patented in 1895.) But new, more advanced lithium-ion batteries are expected to spur uptake by making the bikes less expensive and lighter.
Deloitte is anticipating about 300 million e-bikes in circulation by 2023, a 50 per cent increase from 2019. The total would include privately owned e-bikes as well as those rented through municipal sharing programs and companies. The report notes that about 1,000 dock-based bike-sharing programs are currently operating worldwide.
E-bikes are appealing, Deloitte says, because riders can let the motor take over if they are too tired (or lazy) to pedal. Even with the assist, e-bikes hold the promise of adding more exercise to the rider's routine. They can also house a number of other technological capabilities, such as locking and unlocking via smartphone app, or tracking through a GPS chip.
Deloitte expects a halo effect for a range of associated companies and startups, such as app developers and accessory makers. A Swedish company, for example, makes a helmet that inflates into a wearable airbag in the event of a collision, while a U.K.-based firm uses 3D printing to create custom-fitted head protection.
While the technology industry has a key role to play in determining if the above predictions come to fruition, Deloitte says the industry can't do it alone. "The other, equally important part, is to support policies and programs that promote bicycling," the report says.
Judy McKinnon contributed to this article.
View Legal Disclaimer
RBC Direct Investing Inc. and Royal Bank of Canada are separate corporate entities which are affiliated. RBC Direct Investing Inc. is a wholly owned subsidiary of Royal Bank of Canada and is a Member of the Investment Industry Regulatory Organization of Canada and the Canadian Investor Protection Fund. Royal Bank of Canada and certain of its issuers are related to RBC Direct Investing Inc. RBC Direct Investing Inc. does not provide investment advice or recommendations regarding the purchase or sale of any securities. Investors are responsible for their own investment decisions. RBC Direct Investing is a business name used by RBC Direct Investing Inc. ® / ™ Trademark(s) of Royal Bank of Canada. RBC and Royal Bank are registered trademarks of Royal Bank of Canada. Used under licence.
© Royal Bank of Canada 2020.
The views and opinions expressed in this publication are for your general interest and do not necessarily reflect the views and opinions of RBC Direct Investing. Furthermore, the products, services and securities referred to in this publication are only available in Canada and other jurisdictions where they may be legally offered for sale. If you are not currently resident of Canada, you should not access the information available on the RBC Direct Investing website.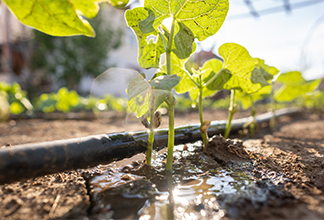 Sustainable practices may mean untapped profits for Canadian farmers, says RBC Economics and Thought Leadership.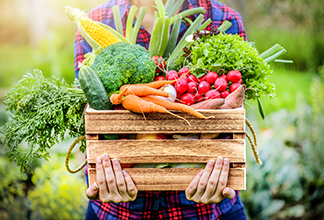 Top takeaways from a discussion about the climate challenges and solutions that can be found in farming.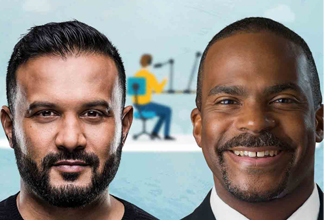 Key takeaways from a conversation on Black representation in a recent episode of Disruptors, an RBC podcast.