From NFTs to Blockchain: High Tech in Retail
Written by Rita Silvan | Published on May 7, 2021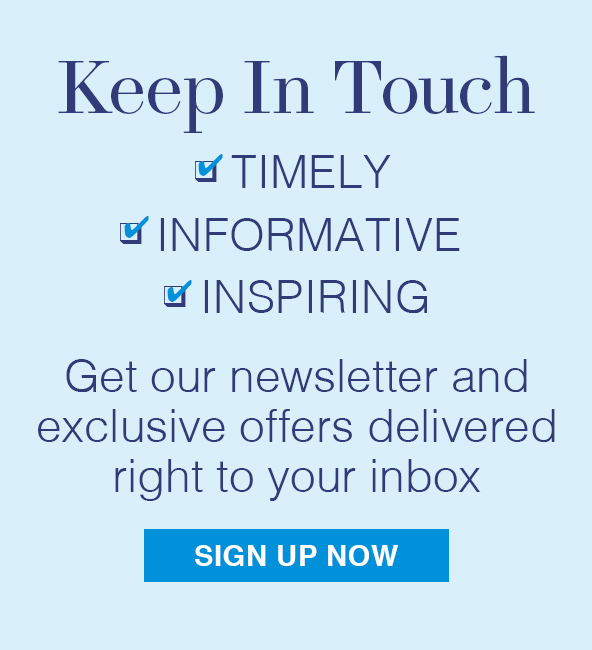 Thank You!
You have been successfully subscribed to receive more Inspired Investor articles from RBC Direct Investing.
Your Subscription Failed
Your subscription to Inspired Investor has failed. Please try again at a later time.
The pandemic has not been a friend of the fashion industry; in fact, 2020 marked the worst year in fashion retail. In part one of this miniseries, we covered how some of the biggest fashion brands du jour are adjusting how they conduct business to appeal to consumer values, specifically around sustainability. In this article, we look at how big fashion is leveraging the latest and greatest in tech to remain relevant in a pandemic-era world, and beyond.
Online shopping has long loomed over traditional retail stores; since the start of the pandemic, it's effectively overshadowed them. As shops closed and travel stopped, fashion brands were only able to transact with customers via e-commerce. According to Bain & Company, a consultancy, online shopping's share of sales in luxury goods nearly doubled from 2019 to 2020. This has been a dramatic about-face for luxury fashion brands, which had avoided the channel, believing it would tarnish their carefully crafted image of exclusivity, personal service and an enhanced retail experience.
E-commerce is expected to become the dominant sales channel for luxury goods by 2025, but the accelerated shift to digital shopping is the tip of the iceberg, as far as technology's influence in the fashion world is concerned. Technology is poised to continue playing a leading role in fashion retailing, from tracking supply chains to connecting customers with brands. Here are just a few examples:
Let's get phygital
A growing number of fashion brands have jumped into the phygital world – a hybrid of physical and digital. As more consumers shop online, customers will expect better and more sophisticated digital experiences, and brands will need to bridge the gap between high tech and high touch. This can involve showing a film of a runway collection to a small group of attendees and posting on social media to boost engagement. Some brands, such as Louis Vuitton and Moschino, are creating avatar fashion for video games – Balenciaga even created its own video game – or livestreaming their runway collections, like Burberry did, on platforms used by gamers, to bring consumer engagement.
Artificial intelligence is helping brands understand customers' browsing history and preferences, and chatbots are sending invitations to private shopping events and recommending products, so clients feel they are getting VIP-level service. Companies such as Gucci and Dior are using augmented reality that enables customers to "try on" shoes by pointing their phone at their feet.
Off the chain
Blockchain – the secure digital ledger technology underpinning cryptocurrencies – is finding its way into fashion. The fashion label Alexander McQueen has launched a blockchain-backed label, MCQ, that tags each garment with a unique identity. The tag proves authenticity and allows customers to access MYMCQ, a peer-to-peer platform where they can register and trade clothing. Another blockchain-based traceability solution uses bioluminescent ceramic pigment, which is baked into fibres at the start of the supply chain. Each unique pigment functions like a serial code: At every stage of production, the fibre is scanned, and workers add new information to a secure blockchain. It is used to give visibility to sustainable practices and to identify where improvements are needed in the supply chain.
Brands are also beginning to embrace non-fungible tokens (NFTs), a type of digital asset stored on a blockchain. Louis Vuitton is using NFTs to track the provenance of its luxury goods and prevent counterfeiting.
Tech-y textiles
Additional pushes on sustainability: Technology is being leveraged in new lab-grown and ethically derived materials, such as mushroom leather and cotton. For example, Hermès, the paragon of luxury leather goods, is launching a vegan mushroom-leather travel bag. 3D printing and weaving-on-demand – high-tech production methods that could help reduce waste – are also in the fashion pipeline.
As the third wave of COVID-19 takes hold in Canada, fashion retailers need every boost they can get. During lockdowns, clothing purchases fall more than sales in other retail categories, and they also recover less when stores reopen, according to a recent report from RBC Economics. Not all brands will survive the business challenges of the pandemic, but those that do will be strongly positioned for the post-pandemic customer.
Read part one of this miniseries.
View Legal Disclaimer
RBC Direct Investing Inc. and Royal Bank of Canada are separate corporate entities which are affiliated. RBC Direct Investing Inc. is a wholly owned subsidiary of Royal Bank of Canada and is a Member of the Investment Industry Regulatory Organization of Canada and the Canadian Investor Protection Fund. Royal Bank of Canada and certain of its issuers are related to RBC Direct Investing Inc. RBC Direct Investing Inc. does not provide investment advice or recommendations regarding the purchase or sale of any securities. Investors are responsible for their own investment decisions. RBC Direct Investing is a business name used by RBC Direct Investing Inc. ® / ™ Trademark(s) of Royal Bank of Canada. RBC and Royal Bank are registered trademarks of Royal Bank of Canada. Used under licence.
© Royal Bank of Canada 2021.
The views and opinions expressed in this publication are for your general interest and do not necessarily reflect the views and opinions of RBC Direct Investing. Furthermore, the products, services and securities referred to in this publication are only available in Canada and other jurisdictions where they may be legally offered for sale. If you are not currently resident of Canada, you should not access the information available on the RBC Direct Investing website.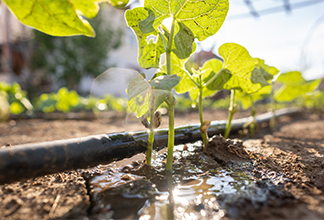 Sustainable practices may mean untapped profits for Canadian farmers, says RBC Economics and Thought Leadership.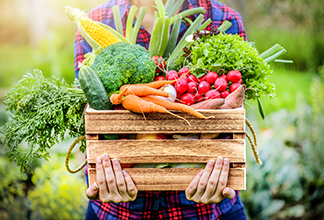 Top takeaways from a discussion about the climate challenges and solutions that can be found in farming.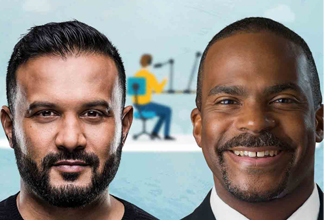 Key takeaways from a conversation on Black representation in a recent episode of Disruptors, an RBC podcast.